Take control of your health & listen to your gut!
Billions of people all over the world harbor parasites without knowing it – do you? Just a split second of bad luck can infect you – through contaminated food, drinks, unwashed hands, pets etc. Perhaps you've traveled abroad, are fond of exotic dishes, do you eat raw meat; sushi, oysters, carpaccio or have green fingers that often find themselves in the soil?
The times we may be exposed to parasitic infections are many and the symptoms may often go unnoticed for a longer period of time. When a parasitic infection does make itself known it is common to have symptoms such as for example a swollen abdomen, problems with your stomach and intestines, intolerance to different foodstuff, iron/vitamin/mineral deficiencies, fatigue, chronic headaches and that feeling that something isn't quite right!
Many times it is difficult to distinguish the symptoms of a parasitic infection from other gastrointestinal problems, the only way to start taking control of your well-being and health is by finding out what is causing your symptoms and a good way to start is by finding out if you are harboring uninvited guests. 
We offer a simple at-home test-kit that will give you the answers to that question. Our parasitic analyses provide screening for several different parasitic infections (roundworms, flukes, tapeworms and many more) using a highly sensitive technology real-time PCR as well as microscopy and antibody tests to ensure thorough and reliable test results. 
The at-home test does not require a doctor's appointment, we will send a test-kit directly to you and your samples are collected from your doorstep for delivery to our laboratory. Read more about these steps and what made us want to offer a readily available, easy and high quality at-home test for parasitic infection in about us and in our process.
Our Best Selling Test Kits
This is one of our most affordable test that includes a wide screening for parasitic infections by microscopic analysis for the identification of roundworms, flukes, tapeworms and unicellular parasites (protozoa). Additional real-time PCR is provided for protozoa
Possible symptoms of parasites
Carl-Ivar Ahlqvist
Former Parasite host and Founder
A couple of years ago I got what was probably the biggest shock of my life when my doctor told me that I had several different parasites living in my body. An interesting cocktail of parasites had gathered, including amoebas and other less pleasant guests. To be completely honest I had felt for a long time that things were not quite right in my body but I had never imagined that it could be due to parasites. I did what most of us would have done in the same situation and Googled in hopes of learning something more.
Googling medical conditions and parasites can be quite an unpleasant experience, to put it mildly. It is something a little out of the ordinary and of course it did for me, as it does for so many others, it opened up for more questions than answers!
I was lucky enough to have a fantastic doctor by my side who guided me through the parasite world with all that it entails and who made me let go of my initial fear but who also had the ability to encourage a dedication in me to deeper my knowledge in the various parasitic infections and the available treatment options.
The insight I gained was that most of us, at some point in our lives, will encounter and experience one or more parasitic infections. I was far from the first or the last person to have a parasitic infection and I needed to take responsibility and control over my well-being and health in order to feel better.
Parasites can cause anything from lighter parasitic infection such as with pinworms that spread in preschools to more exotic parasites that unknowingly can be brought with us home after for example a trip abroad. One of the biggest lessons in my own challenge to identify my uninvited guests was that parasites was the last thing my doctor suspected or looked for. My symptoms started when I lived abroad, they were difficult to define and diffuse. It was noticeable that I felt far from healthy or in the top shape I used to be in and more noticeable was that I had a form of skin rash (hives also called urticaria) which did not correspond to how much worse my general condition was.
During the time I was being investigated for my symptoms I had very good communication and cooperation with my attending physician. It should also be added that my physician was both thorough and investigated my symptoms in depth by ordering several blood tests and at least as many different examinations before we finally found the cause – well one of them! It was only when my doctor ordered a so-called "standard microscopy test" (a microscopic analysis) for parasitic infections that we began to open up the cause of my symptoms and my health problems. Over time it would turn out to be many more parasites in my body than what we found there and then and it became clear from all the subsequent parasite tests I then underwent that they were both costly and not always completely successful in identifying and determining all the parasites I harbored.
Today's parasitic analyses, more specifically those used as a first step when investigating a suspected parasitic infection, are often based solely on a microscopic analysis. There are many margins of error in a microscopic analysis and reasons why parasites can be missed and it depends both on with what accuraccy and to what extent the sample is analysed. With those prerequisites and possible margins of error it is easy to miss one or more parasitic infections in connection with the execution of a microscopic analysis. In my case, several repeated parasitic tests were required, which also included other supplementary analysis methods – for example a so-called real-time PCR analysis. PCR is the abbreviation for polymerase chain reaction and in comparison to a microscopic analysis a PCR is not based on the ability to identify the parasite by visualising it – instead it identifies the parasite's genetic material (DNA) directly in the sample. PCR analysis is often a necessary complementary analysis method to microscopy to ensure a reliable test result in parasitic infections.
The Parasite Clinic then started up after I myself had experienced uninvited guests (parasites) and after several after in-depth dialogues with specialist physicians in the field in both Europe and in the US. It became clear that there was a huge need for our services. Now that the business is up and running it has become even more evident that many unknowingly carry parasites and to what extent parasitic infections affect one's health. The difficulty of reaching a diagnosis for my own symptoms and finding reliable parasitic tests gave me further insights into how it was possible to improve the prospects for those affected by parasitic infections and the need for affordable, easily accessible and reliable ways to test oneself for parasitic infections.
When I myself started working with parasitic tests I therefore wanted to make sure that we could offer the best analysis methods and evaluated several different laboratories in Europe as well as in the US before choosing one of the most accurate laboratories with analyses such as for example the Real-time PCR method that we offer in our parasitic tests. The Real-Time quantitative PCR is a PCR analysis that reacts with extremely small amounts of species-specific DNA in the samples and which has a very high accuracy in the identification of Parasitic DNA.
Parasites are often seen as something unusual in the UK and as something more common in other parts of the world. If you look at the way we live today, what we eat and how we travel, it is perhaps not entirely unthinkable that even those in the UK and in Europe could become carriers of parasitic infections – affecting our well-being and health. The only way to be able to determine if a parastitic infection is causing the symptoms you are experiencing is to perform a parasitic investigation with reliable parasitic tests and I would claim that we can offer you just that!
Former Parasite host, Carl-Ivar Ahlqvist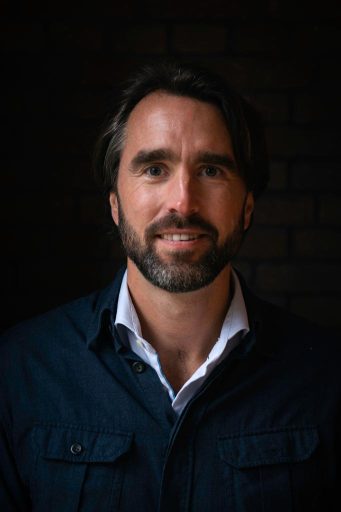 "Take control of your own and your family members well-being, invest in a parasite test for your health!"
Former parasite host, Carl-Ivar Ahlqvist
I was just very curious if I had picked anything up from my extensive travels in my life and I also have a dog that has been affected a few times. Luckily I only had 1 type of parasite that can be benign, and I have no serious symptoms. I am looking forward to boost my gut with the Gut Boost Program and I am very relieved that I did not have any more serious infestation
Thank you!! Supereasy and fast results, just what I wanted. Since I have IBS i did expect something, and indeed I had 2 parasites, both of them being able to give me IBS similar symptoms.

I have travelled a lot - now it is time to start the healing process.
We tested the whole family since we are curious and do our best to be health minded. Indeed our travels had resulted in 2 different parasites, and now we know which ones, and how to ger rid of them.

It explains our sons sensitivity to certain food and some general bloating that we all have felt lately.
I am super impressed with the friendly and fast service delivered by Mr. Ahlqvist and his professional team!